3,900,000 Euros Properties For Sale Provence-alpes-cote Dazur France Real Estate Agents 6 Bedrooms House Property on World Property Portal.
House Mouans-sartoux Provence-alpes-cote Dazur France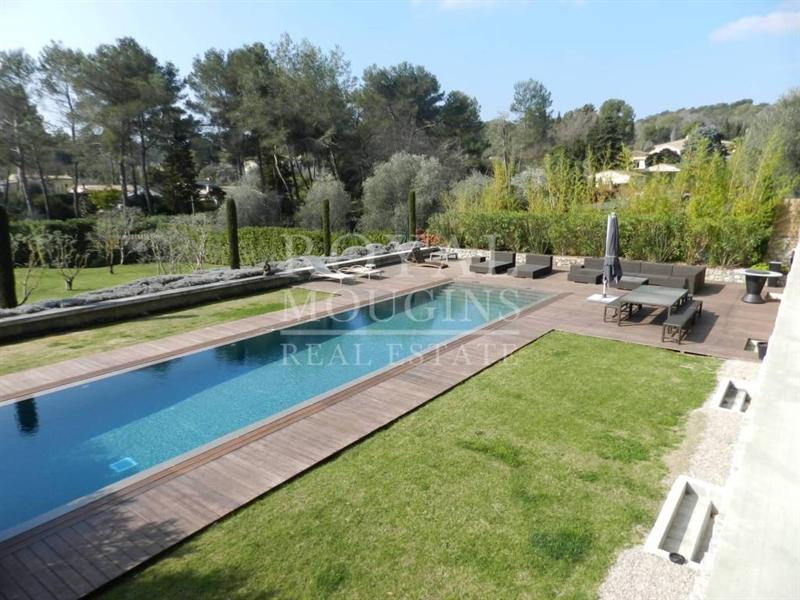 Mouans-sartoux Provence-alpes-cote Dazur France
Reference: 106488371
6 Bedrooms
3 Bathrooms
€ 3,900,000
£ 3,384,280 approx
$ 4,803,123 approx

Villa, Castellaras Veritable villa contemporaine de 400 m2 env, baignee de lumiere avec un vaste sejour tout en transparence, 5 chambres et studio.

Nombreux equipements, hammam, jacuzzi, piscine chauffee.

Pour amateur !
Privacy Policy:
This is an advertisement Reference: 106488371. The advertiser is wholly responsible for the accuracy of the ad information published on WorldPropertyPortal.com and we make no representation as to the accuracy or currency of the information contained within this website. The photos and details content is the sole responsibility of the owner or agent of the property displayed.
Mouans-sartoux Provence-alpes-cote-Dazur United-States-Of-America House € 3,900,000 6 Bedrooms World Property Portal
Our International Real Estate Property Portal shares extensive real estate knowledge, along with that of global real estate agents and developers from overseas countries offering you, the overseas property purchaser, an unrivalled choice of overseas properties from some of the best real estate companies around.

Wherever in the world you choose to live the dream, you can be assured of a trouble free overseas property purchase knowing that all aspects of the real estate purchase will be dealt with by professional real estate agents.
With the increased popularity of purchasing overseas real estate.
The team at World Property Portal are here to ensure that you make the best overseas property investment when purchasing World Property.
Wherever you decide to purchase overseas properties abroad, whether it be in the new emerging World property overseas market or in the more established overseas property areas.


Resale Overseas Properties For Sale or New Developments off plan direct from International Developers and Private Property from Home Owners.
Search, Buy or Sell Homes Abroad on World Property Portal.
Freehold Businesses, Leasehold Businesses, Bars, Cafes, Restaurants, Hotels, Bed & Breakfasts, Guest Houses, Non Catering Commercial Property.

FSBO For Sale By Private Owners Get your property Listed, Advertise and Market Your Property on this website.
Real Estate Listings on World Property Portal
International Real Estate Listings, Luxury Villas, Bargain Repossessions direct from the Banks, Second Homes, Holiday Homes For Sale, Worldwide Investment Provence-alpes-cote-Dazur Properties, Frontline Beach Front Mouans-sartoux Properties, Exclusive Penthouses, Plots of Land, Country Houses, Residential United-States-Of-America Real Estate For Sale.
One Stop Property Shop for Buyers, Sellers, Estate Agents, Developers and FSBO For Sale By Private Owners.
World Property Portal Overseas Properties For Sale Real Estate Agents